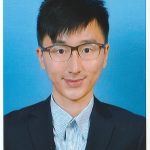 We all have a part to play in this world. Chinese proverb: "Do not think any virtue trivial and, so, neglect it."
Three months before Tin Pui (Timothy) Tung was born, Hong Kong, was no longer a colony, but a Special Administrative Area (SAR) belonging to the People's Republic of China. During the terrible years of China's Cultural Revolution (1966-1976), tens of thousands of Chinese entered British-ruled Hong Kong to escape mainland tyranny—Timothy's grandparents among them. Britain's famous "Handover" specified that capitalism, existing legislative procedures, and the common law system would remain in effect for fifty years, difficult specifications to enforce. The status quo seemed serviceable at first, and the skyscrapers kept proliferating.
Timothy once faced constant bullying in primary school, leaving him feeling fearful and powerless. "I wanted revenge," he admits. "I wanted to be in power so badly. I thought I had to use violence like they did in order to get what I want. Of course, I was wrong." The onset of teen acne and increased pressure to get good grades complicated things in high school. His self-esteem sank. "I felt that no one listened to my voice."
Training in public speaking seemed like the answer. "By public speaking, I meant a formal speech—one person on stage speaking for five minutes," Timothy says. "I enjoyed the stares from the audience and that everyone was listening to me." He joined numerous activities in high school and became the Student Council Chairman. "I had so much power. I even had a gavel. What a control freak I was!"
But shouting at his team didn't work. "I'd gained a voice through public speaking, but I didn't listen to others. Now, I want to ensure both sides are on an equal footing. I want to let victims of bullying know that they should not copy their bullies and become a bully themselves."
At the Chinese University of Hong Kong (CUHK), majoring in cultural management, Timothy joined a public speaking group. He decided "rational communication should be the way to solve things." Speaking eloquently is effective, but a person with oracy skills, including reasoning and listening, is more effective in discussions. Soon he became the university Master of Ceremonies.
Timothy received the Talent Development Scholarship twice for his music and performing arts talents. He was chosen as a Grantham Scholar of the Year and Outstanding Facilitator with full sponsorship at a cultural integration program at the University of Technology, Malaysia. In July, 2017, CUHK nominated Timothy to serve as a UN Volunteer (UNV) in Hanoi, Vietnam, sponsored by the Government of Hong Kong. He served for seven months as a communications officer, responsible for supporting communications of the UN, along with UN work on SDGs: youth empowerment, advocating for gender equality, and encouraging volunteerism for development. "I learned firsthand that in order to see a peaceful change, we need to sit down on an equal footing, have dialogues, and walk our talks. I realized it takes time and teamwork for changes to be made and seen. I became humble."
During his UN assignment, Timothy organized an exhibition in Hanoi City Hall on internal migrants in Vietnam, lobbying and raising awareness of their hardships. As a result, "policies on housing, health, education, sexual and reproductive health were reviewed."
In May, 2017, Timothy experienced the highlight of his "speaking" career. He'd won awards at various public speaking competitions and then won first place in Hong Kong's regional public speaking competition. From there, he represented Hong Kong in the "Olympics of Public Speaking" in London. The English Speaking Union of Hong Kong awarded him a scholarship for all costs. He was thrilled to advance to the finals, one of seven chosen from among 20,000 contestants.
Back in Hong Kong over the summer, Timothy took a Red Cross course for future humanitarians. Then he was elected as Chairman of the United Nations Hong Kong Volunteers Society, overseeing all activities, building a networking platform, and promoting volunteering. He promoted SDGs and attended meetings with government officials to share views of youth. Timothy also trains UNV alums every June before they start their service in UN offices in the ASEAN region.
As Cultural Integration Ambassador in college, Timothy organized cultural activities for exchange students and held intercultural dialogues between students and stigmatized groups. "Peace is possible, with the right strategy," he says.
Timothy made the Dean's List with First Class Honors and received an Outstanding Students Award in Public Speaking at CUHK for 2018. He was also accepted into a Young Leader Access Program through MCW Global (Miracle Corners of the World, an NGO based in New York City.) Selected because of his work in a church group, he organized teaching projects and outreach programs for ethnic minority (EM) students; he also received mentoring for a year on project management and vision planning, followed by a weeklong social entrepreneurship incubator in Burlington, Vermont.
Humanitarian work also interests Timothy. He attended the Collaborating Centre for Oxford University and CUHK for Disaster and Medical Humanitarian Response as a field trainee promoting disaster preparedness among villagers in Nepal's disaster-prone regions. Then as the team leader for the Student Volunteer Campaign in Malaysia, he led volunteers from eight ASEAN countries in a ten-day mission in a remote village to deliver twenty community projects in areas like education, health, ICT, and infrastructures.
With the political situation in Hong Kong, Timothy felt he could accomplish more as a lawyer and began studying for the LSAT (Law School Admission Test). "My long range goal is to stop bullying and domestic violence, by encouraging people through my projects to think before acting," Timothy says. "If I could join the International Committee of the Red Cross, I would have the best of both worlds: humanitarianism and international law. I pledge to take up more pro-bono work for the underprivileged upon completion of my training."