Fred J. Hansen, Visionary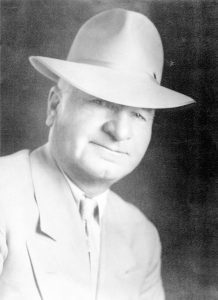 As a 10-year old Danish immigrant to the United States, with only a fourth-grade education, Fred J. Hansen would soon develop cutting-edge entrepreneurial skills and overcome significant challenges to make a fortune and to redirect the history of the San Diego region. Through his innovative spirit and perseverance, he helped establish San Diego as an avocado-growing region and wonderful place for families to thrive. He improved the distribution of water for families and farmers, developed unique residential communities, and worked to expand the San Diego highway system. To this day, his legacy influences and improves the lives of young people from all over the world.
Fred's early career in business was at the Cyclone Fence Company in Waukegan, Illinois. He traveled throughout Europe, Canada, and the U.S. selling Cyclone fencing to military facilities, industrial properties, construction sites and individuals. For over twenty years, the experience schooled him in the potential of land development for community improvement. Along the way, he adopted many best business practices. Fred rose in the company, becoming a high-level manager and accumulating valuable company stock. When U.S. Steel Company acquired Cyclone Fence in 1924, Hansen's sale of his stock put him in a financial position to make his personal dreams become reality.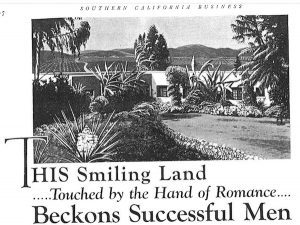 Fred and his wife, Jane Dahl Hansen, traveled extensively, seeking the place to settle down with his family and start a new career in business. He soon concluded that San Diego County had the most opportunities. Fred surely stood near the top of Mount Helix, a 1,300-foot peak in San Diego County, from where he could see the blue rim of the Pacific Ocean. Around him grew scrubby bushes among large boulders, yet with potential. In Europe, only people with old money and titles owned such land, but here, in the foothills of Mt. Helix, a place that would become an iconic natural and cultural landmark, he could realize his visions for community building.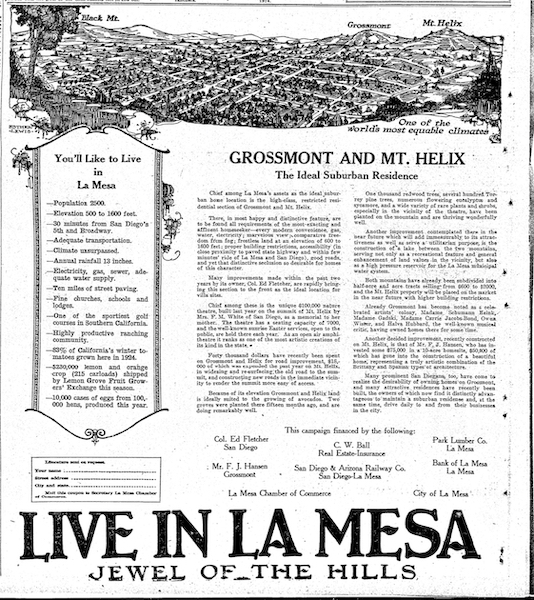 While contemplating whether Mt. Helix land would be a good place to settle, Fred became intrigued by an agricultural crop from Mexico called the avocado. A recent local harvest of these avocados, also known as "alligator pears," had provided profitable results from the arid, rocky lands. He learned about avocado-growing requirements—loamy soil on hillsides that drained well in a frost-free temperate climate such as that at Mt. Helix. He decided to settle on Mt. Helix by buying seven acres of land (one acre equals 0.4 hectare) on a prominent knoll, built his dream house on it, and planted an avocado grove surrounding his new home.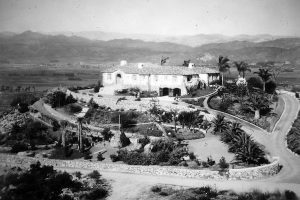 With the business skills he acquired at Cyclone Fence, Fred pursued the opportunities he saw in avocados for developing land. He joined the new California Avocado Association whose work had improved the bitter fruit, developing mellow, buttery, and tasty hybrid varieties. Fred also helped establish the California Avocado Association in San Diego County, renamed the Calavo Growers Association in 1927.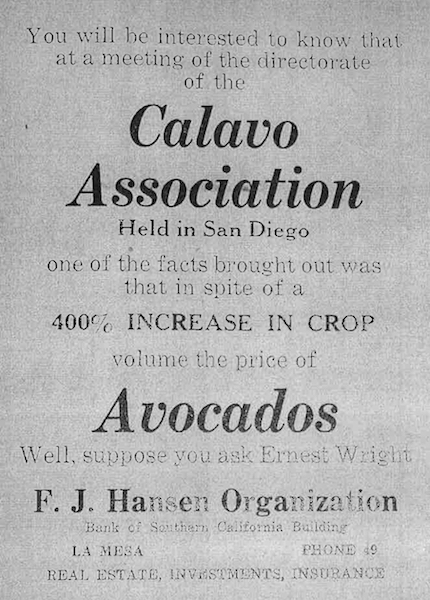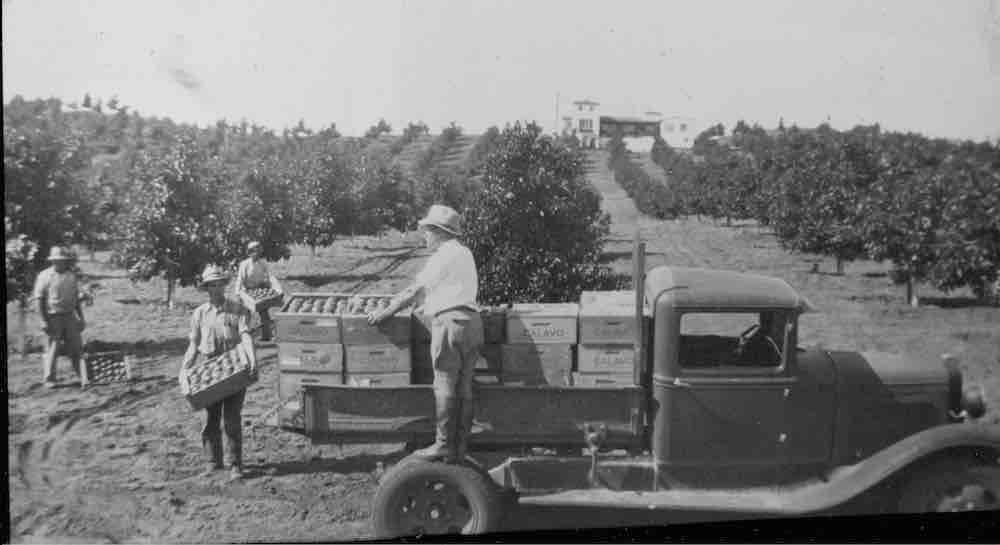 This agricultural cooperative promoted the little-known fruit through pamphlets, weekly training sessions, cooperative marketing, and special events. Fred and his wife used their newly-completed home to bring together influential people to promote avocados as a unique agricultural and commercial opportunity for the region.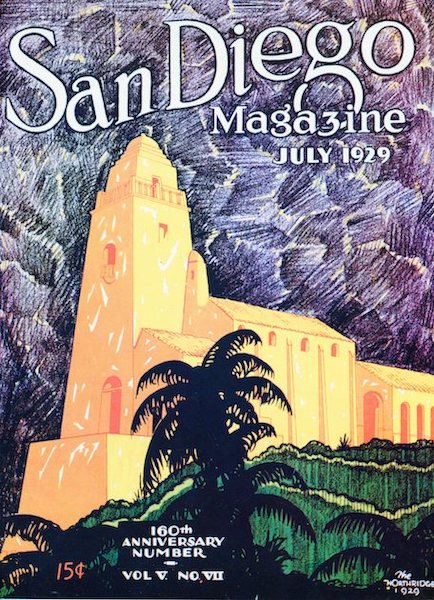 Fred was very civic minded. He believed that local business, civic, and service organizations were vital to the well-being of a community. He thus became involved in such local organizations. In 1926, he became a founding member of the La Mesa Rotary Club, a service organization (La Mesa is a suburb of San Diego near Mt. Helix), joined the local Masonic Lodge, as well as the La Mesa Country Club. Compounding his impact on the region, Fred provided outstanding leadership for the La Mesa Chamber of Commerce, chaired committees, sponsored community events, and served as president. He created promotional campaigns to support regional infrastructure investment for local businesses and home development. During the Great Depression, in support of President Franklin Roosevelt's New Deal programs to stimulate the economy, he helped lead the region with sound planning and promotional activities.
Helping both his business interests along with those of the greater La Mesa/Mt. Helix region, Fred worked with investors to establish the La Mesa Building & Loan Association, along with the new Bank of Southern California in La Mesa to help provide capital for local businesses and home builders. The Hansen Realty office occupied one of these iconic buildings that still exists today in downtown La Mesa.
Promotional Acumen and Real Estate Development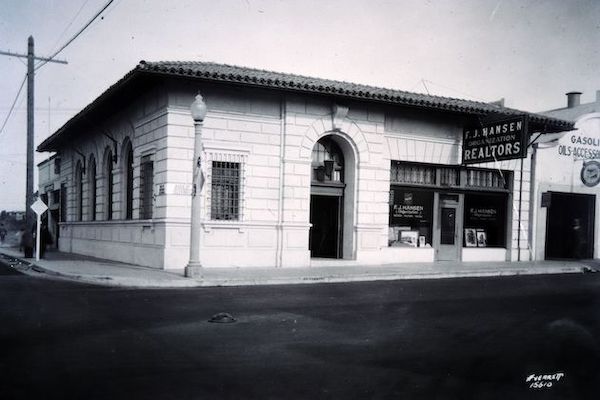 By 1936 Fred's community development and home-building organization had invested millions of dollars in the development of the Mt. Helix/Calavo Gardens area of east San Diego County. This home-building activity involved the Hansen Organization buying large tracts of bare land that would be subdivided into individual home sites for sale to the public. His Mt. Helix Calavo Gardens development, with its streets named for avocado varieties, established the area as a unique rural/suburban home area.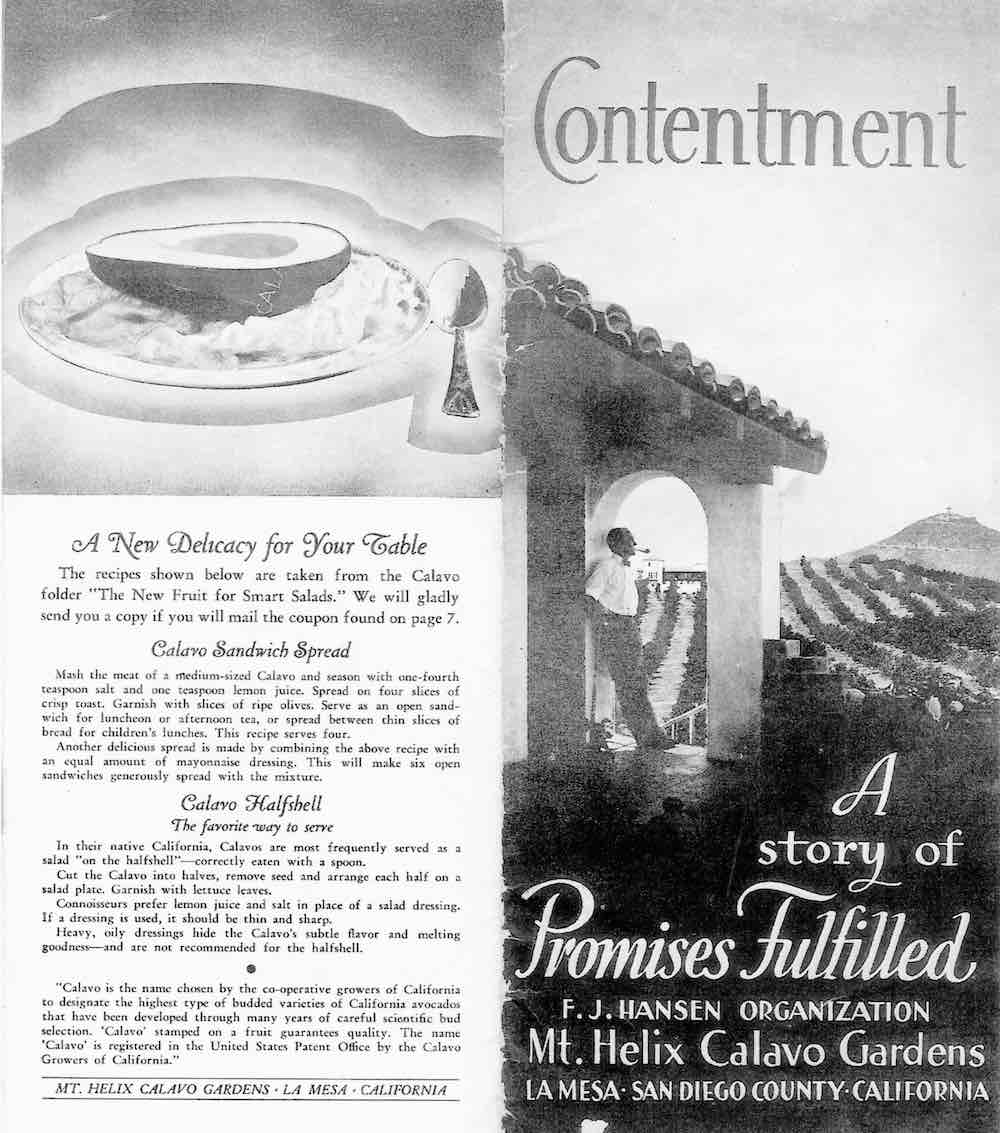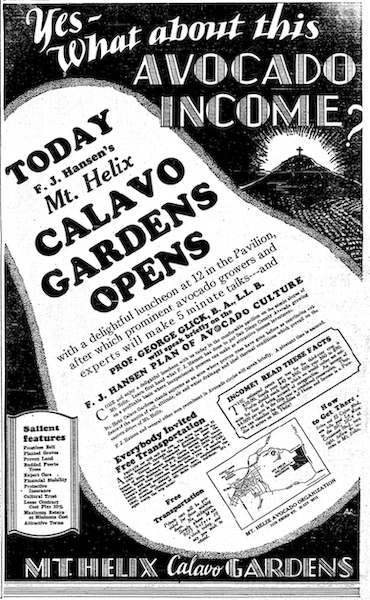 In these developments the Hansen Organization built and sold innovative and stylish homes, described in local newspapers as "country homes of ideas." Many of these homes were built in the then popular Spanish and Mediterranean Revival styles typical of the period. Often these home sites included a planting of avocado trees surrounding the house. As part of the sale of the home site, the Hansen Organization agreed to maintain the avocado grove until the trees bore avocados ready for commercial harvest, usually in about two years. The profits from the sales belonged to the homeowners thus enabling many of them to be able to purchase their home sites with little cash.
Hansen's combination of stylish houses situated within profitable avocado groves made them attractive for many home buyers looking for a rural-urban lifestyle. This original and unique promotion highlighted his innovative marketing and customer-oriented business philosophy. His avocado-focused home developments, with their "green-gold" avocado profits, helped sell these formerly arid lands and make Fred a major real estate developer and community builder.
Making it through the Great Depression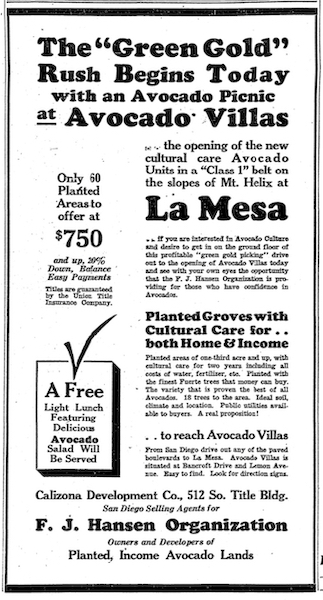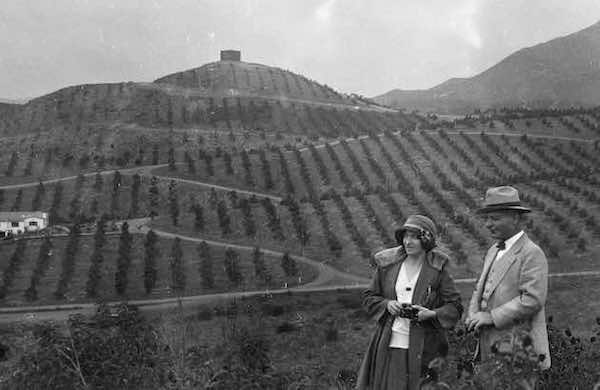 Although the 1930s were one of the most challenging economic periods in U.S. history, Fred Hansen made his way through admirably. Fred's experience in the workings of private and public investment made him a leader and advisor for the region's civic and business organizations. He became a long-standing member of the new San Diego County Planning Commission, for which he would serve for over twenty years. Fred's energy and optimism in the region's future were essential in San Diego County's weathering the economic storms of the Great Depression.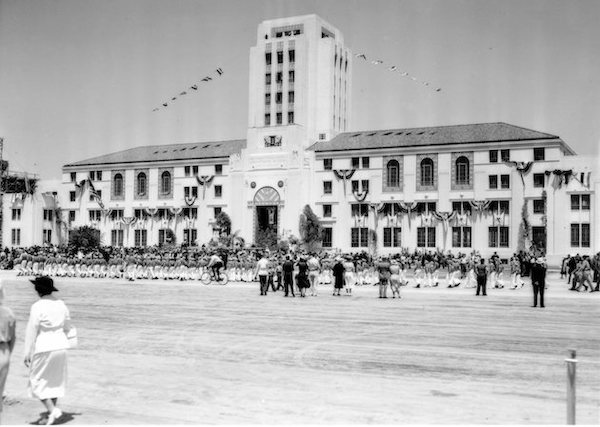 In addition to his real estate development projects, and leadership in the County's avocado industry, he expanded his interests to other community events and projects. Fred helped plan and promote San Diego's California-Pacific Exposition (1935–1936) held in beautiful Balboa Park. This experience stirred his interests in education and international relations. This included his becoming a trustee of the Spanish American University Association in order to promote and improve cross-border collaboration with nearby Mexico.
Post-World War II Visionary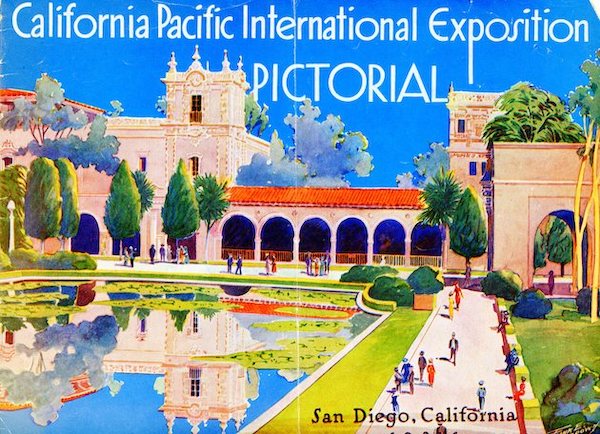 San Diego's strategic location and affiliation with the military helped it grow rapidly before, during, and after World War II (1939-45). During this time Fred remained dedicated to his business and civic obligations. He also moved forward to develop his other major land holdings, such as those located at Sweetwater Springs. There he built dams to capture the water from the natural springs, forming the "Hansen Ponds" so that he could grow barley and keep his property productive while awaiting its potential for future community development.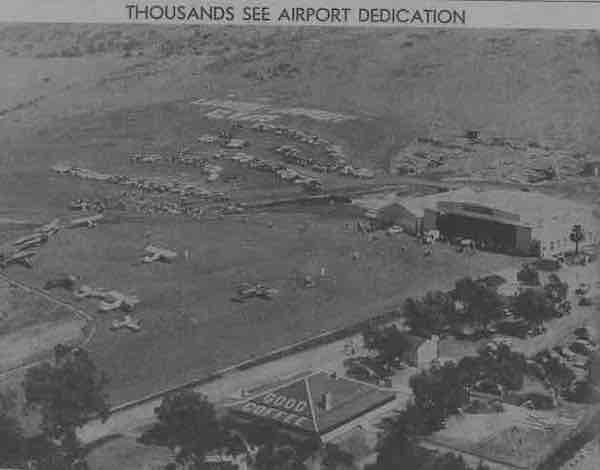 Recognizing the importance of water to the future of the San Diego Region, he also served as Chair of the San Diego County Water Committee. Fred played an important role in generating political and voter support for joining the Metropolitan Water District of Southern California. His leadership was essential in what was a controversial and divisive campaign for many San Diegans. Hansen recognized that the merger was essential for the San Diego region to reach its potential to accommodate the coming Post-War growth of home seekers.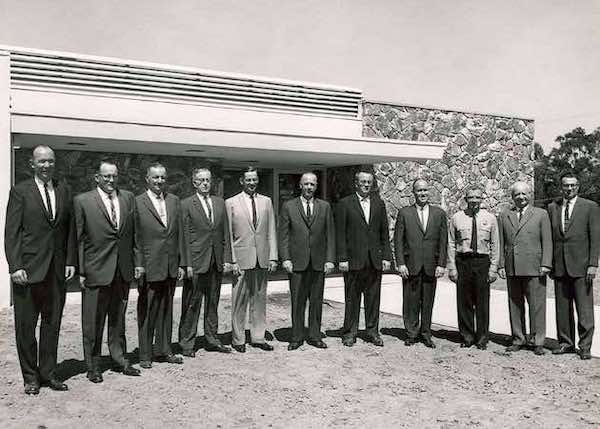 In addition, Fred's role as County Planning Commission chairman during this period helped guide necessary transportation network improvements for the region. Working with California state government agencies would ensure that the growing state highway system would serve all San Diego County. Hansen's understanding of the importance of, and his support for, the region's water and transportation systems remain key elements to accommodating today's population of millions of residents.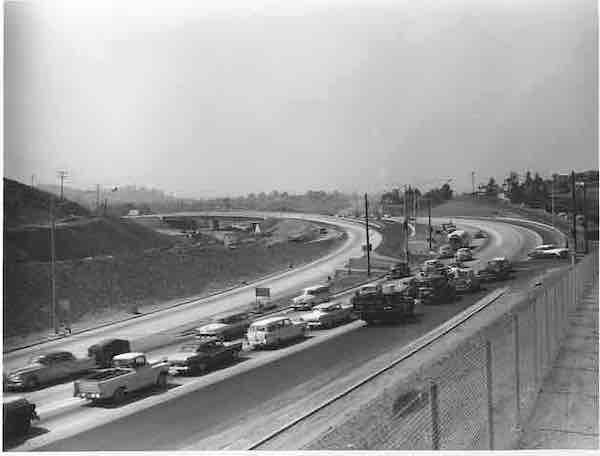 In the mid-1960s, Fred retired from most of his civic projects and activities to focus on the development of his Sweetwater Springs Ranch properties. Here he envisioned turning these agricultural lands into whole communities of homes, schools, and shopping centers. Subsequently he worked with other community leaders to establish new sanitation and water districts to serve the coming residential area.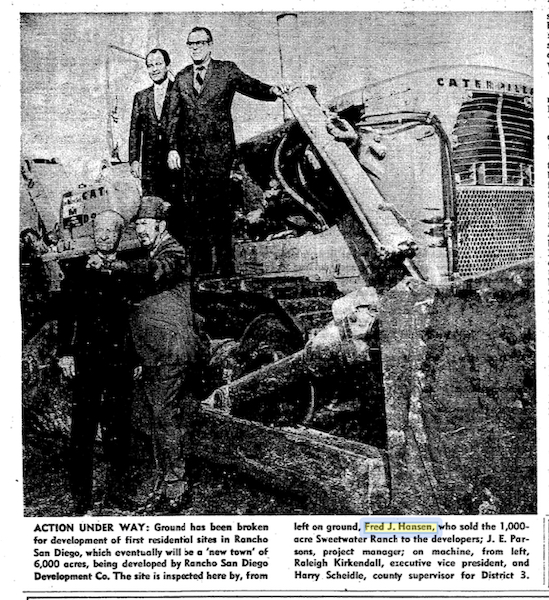 Over the next decade, many organizations, individuals, and communities, paid tribute to Fred J. Hansen for his dedication to the betterment of San Diego County and its people. A recognition ceremony took place in 1973 when Fred was ninety-four. The County lauded his long-standing support for and development of the greater La Mesa area by establishing the Fred J. Hansen Park in the new Sweetwater Springs community.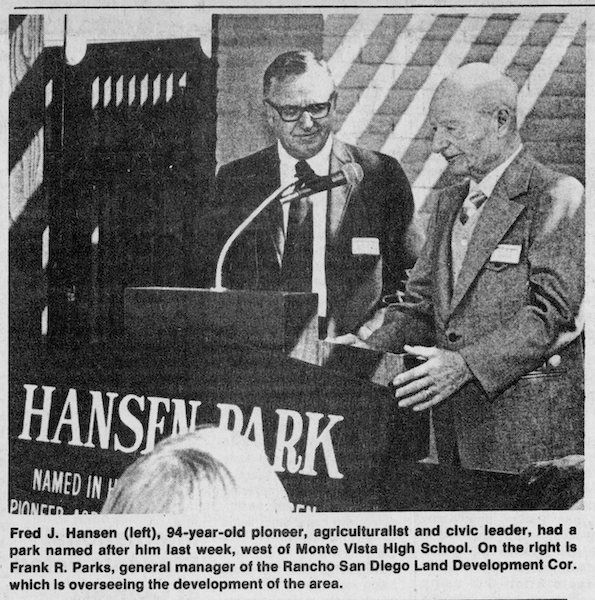 Fred lived to see much of his property developed but stipulated in his will that any remaining land should not be sold to speculators, but to developers. That land now supports thousands of homes within three communities: Casa de Oro, Sweetwater Springs, and Rancho San Diego. The sale of that land generated the funds with which the Fred J. Hansen Foundation was created in 1974.
In his later years Fred travelled to many countries in the world. These experiences convinced him that greater international understanding would promote peace among nations. More specifically, he desired that the Fred J. Hansen Foundation would support and fund programs bringing young people from underdeveloped countries to the U.S. for cultural and educational exchanges with American youth. He had benefitted so greatly from the American economic and social systems that he wanted people from all over the world to experience these systems first-hand. Leadership skills training is abother goal of the Hansen Foundation.
On July 27, 1974, 94-year-old Frederick J. Hansen passed away, loved, respected, and revered.
Researched and written by James D. Newland.
James D. Newland, Around Mt. Helix (2015).
Hubert Guy, Grossmont Isn't Just a Shopping Center: A Comprehensive History of Grossmont, Mount Helix and the Surrounding Valleys (1993).
Thomas J. Adema, Our Hills and Valleys: A History of the Helix-Spring Valley Region (1993).
La Mesa History Center Archives, La Mesa, CA. Including La Mesa Scout and El Cajon Valley Newsnewspaper collections, public records, personal collections and interviews with Hansen Family members and prominent East County residents.