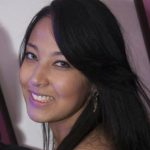 I aim to unite my passion for innovation and my sense of duty in solving conflicts around the world.
Mayara Cruz was in her freshman year at the University of Sao Paulo, majoring in mechatronics engineering and serving as class representative, when everything she'd dreamed of and planned for was endangered. Honored as a student with high marks at her escuela estadual, she'd worked hard for the chance at higher education. She'd also done volunteer office work for a year and voluntary consulting for a university-affiliated environmental engineering enterprise before being accepted to "the best university in Latin America."
The project that truly excited her was leading interventions in public schools in underprivileged areas. Mayara and two of her friends held high goals of encouraging young people to become "active citizens to impact change," informing them as to their rights and welfare, teaching critical thinking, sustainable practices, and promoting creativity and empathy in needy areas of the city. To accomplish these ends, they'd put together a colorful booklet, which subsequently won a contest for promising approaches to problem-solving offered by Santander Bank. As a reward, the bank paid for the printing and distribution of 600 copies of the booklet, Cartilha da Cidade.
Yet, Mayara had grown increasingly despondent. Her academic work fell behind, and she feared she'd have to drop out of school. She lives in a favela or slum called Grajaú, one of the most violent neighborhoods in Sao Paulo. Like most Brazilians, she loves celebrations, but poverty overwhelms its people, 66% of whom live on less than $500 a month. Governed by a dictatorship, Brazilian police routinely kill protesters. "I grew up watching violence closely," she says. "Almost every day there were dead neighbors and street fights." Her parents fought about their lack of money. Severely depressed, her oldest brother turned to drug use. Just as she was entering college, Mayara was also diagnosed with depression but lacked the money for proper treatment.
Fortunately, she'd met a friend who stayed by her side through her long hours of solitude, offering gentle advice and support. Her commitment to the Cartilha da Cidade project also motivated her to keep going. At USP, Mayara conducted further research about rights, living conditions, laws, levels of violence, and lack of voice in Brazil. She discovered that she and her brother were not alone, that emotional health deteriorated in the favelas, and most people involved in violence and crime suffered from emotional traumas and problems before becoming involved in destructive behavior. "72% of women who suffer domestic violence become depressed," she says, "and about 70% of Brazilian women suffer some kind of violence throughout their lives."
In August before her third year at USP, Mayara was finally treated for depression, and her emotional stability returned. She used her undergraduate research results to co-author a new book through USP titled City Primer. Three months later she earned an award for the best chemistry project. By the following spring, she became the leader of an innovation project that created a startup, an app that facilitates online purchases and deliveries. The business plan is still in process. Mayara is also creating an app that anonymously connects people with emotional problems to screened and qualified mentors who also remain anonymous but who share characteristics and hobbies and are available for advice and companionship.
Mayara earned an honorable mention for her undergraduate research project and "the convocation to the international stage of the International Symposium of Scientific Initiation of the University of São Paulo."
Energized, Mayara broadened her training to include project management, Design Thinking, and Continuous Improvement and Innovation, or CI&I, an eight-step process aimed at the corporate environment that can be used to help managers and employees focus on procedures that most efficiently impact targeted goals. She realized this skillset could also be used effectively in conflict resolution around the world and to address the United Nations Sustainable Development Goals. Through the Youth Ag Summit, she proposed a solution to end hunger by increasing the consumption of superfoods. The idea is to introduce sesame milk, a beverage that provides more calcium, magnesium, and vitamins than cow's milk, is cheaper, requires less water to produce, and can be produced in regions that have the highest levels of malnutrition.
"Technovation Challenge Brazil" was held in December, and she volunteered to mentor female participants in using technology to develop projects and apps that solve problems around the world. Next, she was selected as a talented youth leader to participate in the year-long web-based 2019 Kectil Program, which facilitates innovative leadership training through interviews with global experts and international networking.
USP continues to support Mayara's booklets, and her program has developed a simulation game inspired by education activist John Hunter's World Peace game in order to inspire children and young people to solve conflicts in the community. It is already being played in underprivileged Brazilian schools.
Conflict resolution: if there's an app for that, Mayara will probably be involved.