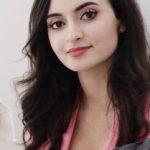 Arts and theater are powerful tools to bring about significant social changes in the world we live in.
In March of 2016, Dorra Sayari waited tensely along with her acting club amid a large audience of the Tunisian National Theater Festival. She dared to hope for high honors for her team, but they'd been blind-sided when their director and mentor had withdrawn abruptly. The older participants had no desire to lead the group, and the project verged on failure. Persevering mattered intensely to Dorra, however.
She was a senior in high school in Béja, Tunisia, a city of modest size, and her team would be competing against groups from the metropolis of Tunis, the capital, as well as the whole country. Young Tunisian actors were experimenting with "engaged theatre," encouraging audiences to see positive political and social metaphors in their performances. Her team had taken a step further with a "theater of the oppressed" approach to political corruption. Dorra had already experienced being part of something that made a difference, and she wanted more.
In the famous spring of 2011, Dorra had joined thousands of people in the streets, screaming "Bread, Freedom, and Dignity!" Only thirteen at the time, she nevertheless understood that twenty-three years of dictatorial corruption was too long. "Though fearful of blinding tear gas or the sudden blow from a truncheon, something remarkable sparked inside of me, and it is still burning to this day. Realizing that my voice did actually count for something felt exquisite."
Dictator Ben Ali had fled the country; however, "a new race towards the chairs of power" was in motion. "I began publicly, loudly, and ostentatiously advocating for justice and equality. And it paid off," Dorra says. Protests had limited the government's powers more than once, but "I was determined that my role was going to be bigger than simply protesting in the streets."
For the theater competition, Dorra decided to volunteer to lead the drama club, becoming both actress and director. "I brought them to my house, and we rehearsed almost every day after school in my backyard, in public parks, in my school's classrooms," driving her team harder than their mentor would have. "The will we all had, the trust we gave each other, the bond we had, the preparation, our love and passion for what we did—all were seen that day on stage," Dorra says. Not only did the team win, Dorra was named Best Actress.
"This specific kind of theater can play a substantial role in social and political activism, conflict resolution, community building, therapy, and even government legislation," she says. She describes her club as highly talented "artivists," activists through drama. They organized many events, not limited to the stage. "We usually go to our audiences. We tour the country and perform in the streets," she says of their events in Casablanca, Rabat, and Algiers.
She's grateful to her supportive family who gifted her with the freedom to travel. "I started going on my own to Tunis and became more involved with theater groups and organizations there. I participated in several plays, festivals and theater camps and eventually led drama workshops myself." She also won a Comedy Club competition for IFM Radio.
Despite devoting over two hundred hours a month to theater, Dorra also carved out time for Global Volunteering Network, the American Corner Book Club, and her studies. She was named Valedictorian for each of her four years in high school.
By the time Dorra entered the Tunis Higher Institute of Languages at the University of Carthage where she is majoring in English Language, Literature, and Civilization, she'd already discovered the Fanni Raghman Anni (FRA) organization in Tunis. FRA is one of the country's leading street theater groups and part of an unofficial network aiming to defend human rights and promote transitional justice. Dorra is especially interested in its "inclusion of youth in marginalized poor neighborhoods—often preventing them from terrorist recruitment." Street theatre was uncommon before the revolution, but the "artivism" has caused a "radical cultural transformation."
In Dorra's first role with FRA, she played in a street play called "Zamakan," combining dramatic expression, folk art, and contemporary dance to introduce the Amazigh, an indigenous culture of the region that suffers from exclusion. After these performances, she was offered an internship within the organization, responsible for communications. (In November of 2018, FRA received the Arabic Award for Peace and Creativity in Cairo.)
Dorra's interest in social service branched out to include a year volunteering for the Tunisian Ambassadors for Development and founding iVote Tunisia through the Student Leaders Alumni of the Middle East Partnership Initiative (MEPI). Including a year of law studies, she made the top 10% of her university. In June, 2017, she received a Student Leaders Scholarship from the US Department of State for the Middle East Partnership Initiative (MEPI) Student Leaders Program, a rigorous and highly selective leadership training course in participatory governance for MENA students (Middle East and North Africa).
Believing in the power of dialogue to solve disagreements, whether at interpersonal or international levels, Dorra became a facilitator and ambassador for dialogue with the Danish Youth Council to promote understanding and acceptance throughout the MENA region. This involved the Danish Youth Council in Denmark, three organizations in Tunisia, Jordan, and Egypt. Dorra has studied over ten professional trainings in different fields of theater and addressed MENA youth across ethnic, religious, and ideological divides, facilitating dialogues in universities, high schools, and street pop up dialogues. At times, her circle might include a leftist feminist from Denmark, a young imam from Egypt, a twenty-year-old Tunisian artist, a thirty-year-old teacher from Jordan, or ten pro-choicers and ten pro-lifers.
Dorra has found that "dialogue based on mutual respect, openness, and acceptance can be one of the greatest tools to break cycles of intolerance." Most importantly, the experience has taught her that peace is possible. She plans to pursue international relations as a career path.