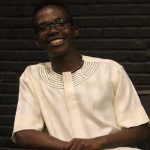 The enemy is not the person from another tribe, country, or continent. The enemy is the hate that we have been made to inherit that blinds us from seeing the value that comes with peace and cooperation.
"For most of my childhood, I suffered teasing and bullying from kids my age who knew that my father was an immigrant from Zimbabwe," Edward Mbewe says. In a sixth grade history class, he remembers wondering why his fellow Zambians resented foreigners like his father, though Zambian liberation heroes from different tribes were united in their struggle for independence.
Ndebele leaders in his father's tribe became dissidents under Robert Mugabe's administration in Zimbabwe. Mugabe formed a brigade in red berets, the Gukurahundi, a metaphorical euphemism for an ethnic-cleansing force. Many Ndebele villagers were forced to dig their own graves and then executed. Genocide experts agreed that 20,000 people were killed in the Gukurahundi massacres, and Edward's father and grandfather joined an exodus of survivors. They'd lived in Zambia for eleven years after escaping.
Edward says of his childhood, "I have vivid memories of my grandfather walking out of our house." A year later, Edward's family heard that Zimbabwe welcomed the return of its refugees. "My father traditionally divorced my mother and set out for Zimbabwe as well," Edward says. He was excited about peace, even though it robbed him of his father and grandfather. A few years later, his grandfather was killed in a tribal fight. "The question I still ask myself to this day is 'was the tribal conflict really resolved?'"
Edward belongs to the Chewa tribe of eastern Zambia, not that of his Zimbabwean father, and a similar conflict exists between the Chewa and the neighboring Ngonis. This conflict has displaced hundreds of families and denied basic rights to thousands. "Since I was young," Edward says, "I have dreamed of playing a role in reconciling the two tribes."
He received a free primary education through a USA program championed by the late Zambian President Levy Mwanawasa. At age thirteen, Edward joined the Teen Parliamentary Association of Zambia, remaining active for five years. At fifteen he was president of the Chizongwe Debate Society and won a Best Speaker award from the Anti-Corruption Commission. He developed leadership skills as Senior Captain of Chizongwe Technical Prefecture Board and through Young African Leaders Initiative.
In 2016, he organized a three-day boot camp under the Young Christian Society of Zambia for high school students from both tribes. "My goal was to initiate dialogue about the conflict and eventually share views on how it can be resolved." Sixty-four of the 250 students invited participated, but "the results were very encouraging," Edward says.
After receiving the Scholarship of Honor, funded by donors from the USA, Edward deferred his law school program in December of 2017, favoring the desire to play an active role in integrating Zambia with the rest of Africa and the world economically. Focusing on international business and trade, he enrolled in the School of Wildlife Conservation, African Leadership University (ALU) in Kigali, Rwanda. He also served as an intern, which would later earn him the Most Hardworking Student Intern award.
His first extra-curricular activity at ALU was to co-found Kupambana Afrika, a campus club where he became the chief operations officer. The club is devoted to Pan-Africanism, empowering African youth, and preserving African legacies and history.
Edward was soon named Best Performer by the Communication for Impact Faculty at ALU. He ran for President of the Student Representative Council, and "two days after the inauguration, I walked into the student government hallway, and I was alone. Reality dawned on me; I was going to be the leader of 848 students from over 38 countries."
Determined to deliver on campaign promises, "I found myself disagreeing with representatives, administrators, lecturers, and staff members. In just a month, I had a divided council team and management that thought I was at war with them," Edward says. He re-examined his leadership. "I knew I was not wrong on a lot of the issues, but I also knew I had to take time and understand the working environment." He interacted casually with his team members, consulted different community leaders he looked up to, and asked a lot of questions. "That period was my leadership clinic, and I always thank myself for having done it."
A full-time five-month internship came his way with Pepkor Africa, an investment and holding company. Edward next volunteered for the YouthConnekt Africa Summit in Rwanda, and finished the year as a volunteer facilitator—the youngest panelist—at the World Youth Forum in Sharm El Sheikh, Egypt.
"We still have tribal conflicts between the Ngoni and the Chewa tribes in my country," Edward says. "I have classmates that can never go back to their homes in Burundi because they fear for their lives, and I have friends that still believe that they should not interact with people from certain countries because of age-old conflicts. Against this background, I have grown to be an enthusiast of international relations and cooperation."
Edward plans to facilitate more boot camps among the tribal youths and champion a campaign on inter-tribe dialogue aimed at reconciling tribes in Zambia. He doesn't support all funding programs to African countries, but the role of international cooperation in achieving economic sustainability for Zambia is invaluable. He also plans on writing a book called "The Dream for Peace," designed for high school curricula throughout Zambia. "It is every leader's duty to inform his/her people that there is no value in hate, but there is more value in peace and cooperation."
Today, young people tend to feel more African than tribal or national, Edward says. "I might not have all the solutions to my country's problems, let alone those of my continent, but my desire is to set the balling rolling for citizens of different nations in Africa and beyond towards cooperating."