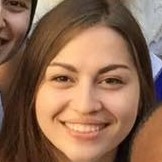 Implementing restorative justice
Yulia Khalikova was born in the thousand-year-old city of Kazan, the capital of Tatarstan—a constituent republic within the Russian Federation—into two vastly different backgrounds, Tatar and Russian. She proudly proclaims, "I got the best out of two cultures, as well as a desire for a more tolerant society, and would never exchange that for anything." In the rebuilt Kazan Kremlin, a World Heritage site, the iconic Annunciation Cathedral and the vast Qol-Şärif mosque stand as monumental testament to the intentional coexistence of Christianity and Islam in Tatarstan.
Remarkably, the citizens of Tatarstan have had to release past enmities, mainly the collective horror over the "terror famine" inflicted by Soviet leader Josef Stalin, a holocaust that starved two million Tatars to death. When the Soviet Union collapsed, many insisted that Tatarstan should establish its independence, but a majority were unwilling to battle Russian tanks as in Chechnya at the time. "It took several years to diminish the consequences," Yulia says, "in terms of the rise of ethnicity and broken bridges between people."
The leaders of "Tatarstan negotiated special tax preferences in the 1990s," Yulia says, "and currently [Tatarstan] is one of the most developed regions, both economically and socially," demonstrating that much can be accomplished through negotiation over bloodshed. With abundant water and oil, Tatarstan has become highly industrialized. Kazan's reputation as the sports capital of Russia attracts additional investment.
Yulia understands "how fragile the peace between two nations can be, and that it takes a huge amount of tolerance, unconditional love towards human beings, and (sometimes) patience to promote friendship," she says. What is especially frightening to her is the influence of propaganda that feeds prejudice and hatred. She believes that young people raised in such an atmosphere revert to conflict, particularly when an economic crisis threatens to undo Tatarstan's progress. Preventing this kind of thinking and promoting restorative justice are where she hopes to make her contribution.
At the High School of Economics (HSE), part of a University in Moscow, Julia concentrated on Judiciary and Procedural Law, earning her first of several Erasmus Mundus scholarship grants. A year later, she became a member of the organizing team for a Stanford US-Russia Forum (SURF), supporting youth exchanges between American and Russian students. She did everything from fundraising to administrative support and in 2013 attended a SURF conference in the US.
Yulia also helped organize a similar team for the Trilateral Youth Forum (TYF), a "German-Polish-Russian Trialogue," through a network association of young experts on German-Russian relations. TYF seeks to establish informal dialogs that contribute to peaceful societies. In 2013, she traveled to Warsaw and Munich, organizing and participating in forums on topics such as youth engagement. In 2014, Yulia coordinated the host program, running a three-week TYF at her alma mater in Moscow, which involved coordinating with a dozen international team members, implementing the overall project, and contacting universities, embassies, NGOs, sponsors, think-tanks, partners, and media. "Despite employing a democratic approach," Yulia says, "the most important skill I learned was to be able to make a final decision and be responsible for the outcomes." Yulia also attended a peace-building project in Tbilisi for Georgians, Russians, and Ukrainians.
Working in paid intern programs and studying abroad were also included in her busy schedule. In February 2013, Yulia worked for seven months with a legal department in Moscow. She added a semester of classes studying international and European law at the Catholic University of Leuven in Belgium. On return to Moscow, she worked for over a year as a paralegal assistant. At an inter-university scientific conference at the Moscow State Law Academy, Yulia gained expertise in mediation procedures and insight into improving forensic activities legislation.
In 2014 and 2015, the Russian government awarded Yulia scholarships for public service achievements and extracurricular activities, and beginning in 2015, she enrolled in a dual program in Moscow and Saint Petersburg, concentrating on sociology and comparative social research. For her undergraduate thesis, Yulia researched restorative justice for juveniles in Russia under the supervision of prominent experts, involving case-studies of several regions in Russia. She is certain that restorative justice would eventually eliminate the need for "juvenile colonies" that do little or nothing to educate those incarcerated or reintegrate them. "It takes a lot of courage to keep working on something that doesn't show immediate results," she says, yet this path is her passion.
Recently, Yulia served as an intern at the European Centre for Minority Issues (ECMI) on a project aimed at bridge-building and integration in diverse societies, investigating the role of minorities in international links. "I was gathering data from the field in Saint Petersburg, Moscow, and Tatarstan," she says, information she can use on her graduate thesis on the interaction between labor migrants from Central Asia and the police. Aiming for a PhD, Yulia hopes to help her country "move towards a more humane criminal justice system and eventually be able to contribute to this shift in policies" by "evaluating governmental initiatives, bringing debates to this sphere, and continuing my work on restorative justice for youth." She also hopes to help the development of non-profit projects for youth, which she sees as a vital part of the transformation into more peaceful societies.
Yulia looks forward to her coming year at the New University of Lisbon in Portugal, studying interdisciplinary social sciences.