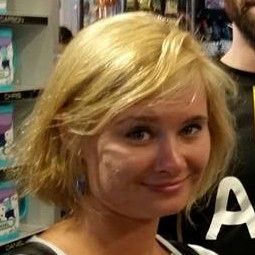 Paving the road to peace with understanding and international cooperation
In Estonia's capital city of Tallinn, Triin Bõstrov came into this world amidst drastic historical change. A country larger than Switzerland, Estonia had been forced into the USSR after World War II, but in 1987, freedom-loving Estonians began massing as many as 300,000 strong at music festivals to sing hymns and patriotic songs in defiance of Soviet authority. In 1991, several months after her birth during what came to be known as the Singing Revolution, Estonian leaders proclaimed their independence—the first Soviet satellite to do so. Inevitably, Russian tanks rolled in, but with stunning bravery, people formed human shields protecting radio and TV stations, starting a chain that spread into Lithuania and Latvia, involving two million patriots. The hard-line invaders backed down as Boris Yeltsin rose to power in Moscow, banning communism, and dissolving the USSR.
Estonia was free to establish its democracy. Triin grew up in a beautifully forested country of World Heritage castles, Viking strongholds, Gothic churches with towering spires, and Baroque manor houses —yet also a country poised to leap into the future. A member nation of the UN, NATO, the EU, and other multi-national organizations, Estonia is also known as e-Estonia. Estonia as one of the most advanced e-societies in the world, enjoying a wide range of e-solutions that include e-Elections and e-Tax Boards. "Wi-Fi for me is considered as a human right," Triin says, "though finding equally good internet connections abroad is a challenge." Estonia also maintains some of the best cyber security expertise in the world and has promoted extensively its IT sector, which lists Skype and Nortal among the companies developed there.
During 2007-2010, however, the worldwide recession hit Estonia hard. "A lot of faith and self-confidence faded away during that time," Triin says. Yet the generation arising from the Singing Revolution didn't give up. "The years of struggle helped me realize that I want to make a change in society. I dreamed that one day I would help youngsters somehow, someway to enter the labor market as successfully as possible—something I struggled to achieve after years of constant rejection." Her determination eventually paid off, she says, adding, "I am currently developing and leading a program which does exactly what I dreamed about."
Focusing on the bigger picture, and even bigger dreams, she chose to study for a Master's Degree in International Relations at Tallinn University where she is focusing in International Security, Conflict Studies, and the Middle East. During her studies she was chosen among the top 100 student at Tallinn University in 2010 and has received a merit-based scholarship four times.
Triin had so much faith in her generation and its ability to create a better world that she also became a human resource coordinator at AIESEC in Estonia, joined the Tallinn City Youth Council, and became an intern at the Estonian National Youth Council, working on the "Shadow Elections of 2013." Shadow Elections are a citizen education project that allows young people between the ages of thirteen and seventeen to vote for real candidates in elections, and thus make their voices heard in the political debate. Their involvement further incentivizes young people to participate in ongoing democratic processes.
Triin also served as an intern for the Estonian Ministry of Foreign Affairs in the Department of European and Transatlantic Cooperation, Divisionof Western Europe and North America, EU Economic and Financial Affairs. She began yet another internship in 2013 with the Estonian Ministry of Agriculture, EU and Foreign Affairs Department.
Amazingly, this busy young woman found time in 2014 to travel to three cities in Japan for a youth exchange and make two trips to Strasbourg, France to plan and head the Estonian youth delegation at the European Youth Event and Yo!Festival. The festival allows thousands of young Europeans to make their voices heard, develop innovative solutions, and meet with European decision-makers.
That same year, she also stepped up as Vice Chairman of the Board of Estonian National Youth Council, working toward franchising minors as young as sixteen through a constitutional change. "I'm a firm believer that youngsters are capable of anything. They are the future of our communities, countries, and our world," she says. The organization had been working toward this goal since 2007, and under Triin's strong leadership, its initiative and lobbying persuaded the Parliament of Estonia to pass a constitutional law guaranteeing a lowered voting age in May of 2015.
Triin has worked in several non-profit organizations. "My heart will always belong to the non-profits," she says. "There is nothing like constantly stepping out of your comfort zone and pushing yourself through a brick wall to prove everybody that nothing is impossible." Her goals are to finish her master studies by spring, 2017, write a master thesis on fighting the Islamic State, and establishing a career in international affairs. She quotes Albert Einstein, who said, "Peace cannot be kept by force; it can only be achieved by understanding." The world needs people like Triin who understand the depth and importance of international cooperation in preserving world peace.