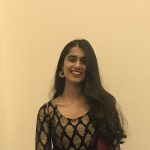 I want to be involved in government or social-sector-led programs that aim to work specifically for minorities and marginalized people.
When Fizza Zaheer was in fourth grade, her family moved to Okara, a small agricultural town about sixty miles southwest of Lahore in the Punjab, a province of Pakistan. "On my first day of school, I saw that there was a girl sitting next to an empty seat," Fizza says. Other students in the classroom had deliberately avoided her, sitting in the back rather than near her. "So, naturally I sat beside her." Fizza had never heard the term Shia. She soon understood that in her country of Muslims, invisible divides existed, "divides which we did not address but regularly practiced." Fizza had met her best friend that day, however, one who would help her see her beautiful but complex Pakistan "with a different lens."
Sufi shrines and World Heritage sites like the beautiful Shalimar Gardens draw millions of devotees and tourists annually. The dense Punjab province is home to 110 million people, 98% of whom are Muslim—true throughout Pakistan—and 90% of that majority are Sunnis. "The social fabric of the country has evolved over the years," Fizza says, "but till today we have failed to integrate our religious minorities into the identity of the country." The bias of generations has marginalized religious Shias, Ahmadis, Aghakhanis, Sikhs, and Christians, depriving them of equal opportunities in education, healthcare, employment, and socialization.
Women are also marginalized, and Pakistan ranks second to last on a world scale measuring gender parity. "The literacy rate for men is 72%, but only 51% of women are literate," Fizza says. The illegal practice of so-called "honor killing" still exists. A young Sunni woman married a Shia man, enraging her mother. Through one of her internship positions, Fizza was supposed to represent the government in speaking with the mother to urge restraint, but the mother killed her daughter before the meeting could take place.
"Public opinion is the key driver in keeping the social fabric progressing and intact," Fizza says. Interventions haven't affected the way people think. "Thus, we are trapped in low level development and are always in the need of a push to move forward. At this intersection is where my interests lie," Fizza says. She hopes to find alternative ways of integrating minorities into society.
She entered Forman Christian College, a chartered university in Lahore, focusing on economics and political science. Initially, her activities centered on communication. A member of the Forman Debating Society, Fizza became the Provincial Champion, debating in English at the Chief Minister of Punjab's Competition. She participated in Forman's Model United Nations and was named Best Speaker at the Forman Intra University Competition.
Actively trying to play a role in opening dialogue among diverse people, Fizza encouraged students from Gilgit and Chitral in Northeast Pakistan—which are predominantly either Shia or Agha Khani—to participate in discussions with Sunis from Punjab. "This was a very eye-opening experience, as we found out that most of the differences among these sects were based in pure ignorance," she says. "Once people had a safe space to get to know facts, they found fewer reasons to be harsh towards each other." Similarly, "while working with women in shelter homes in Lahore, I found they were never listened to; their families or partners were unable to treat them with compassion," Fizza says, pointing again to the need for inclusion programs "on micro and macro levels."
Wanting to widen her world, Fizza became a National University of Singapore (NUS) Scholar, attending Habib University in Karachi to attend its Summer Enterprise Program. She also lived in Dickinson, North Dakota in a cultural exchange program through Global UGrad, offered by the US Department of State.
On her return, she served as a summer intern for the Centre for Economic Research in Pakistan. Then just before graduation from Forman, Fizza found out that a college in her hometown was opening to provide quality education for students from the low-income families, the Institute of Management Technology and Sciences (IMTS). "The 'turning point' is not just one instance, but rather a series of events that have already prepared a person for that turning point," Fizza says. She "applied for the position which has really molded me into the person that I am today," that of Program Officer. She developed an M&E [Monitoring and Evaluation] system and trained a team of thirteen capable but inexperienced people in contemporary teaching techniques. In the second phase; she held an Introductory Camp for sixty-eight people that focused on enhancing their qualitative and quantitative skills through team-building. All submitted creative projects, and Fizza now feels confident in working with big teams.
"This experience turned into me taking a keen interest in development economics," she says, "which translated into my decision to work in the social sector."
She continues to volunteer for the Aurat Foundation, a women's rights organization, lobbying on behalf of women, demonstrating, and holding public-awareness campaigns. The Punjab Commission on the Status of Women signed her on as an intern doing research, and she participates in the Women in Energy Network.
Another good fit for Fizza is the Akhuwat Foundation, where she works as an enumerator—doing census research. Akhuwat empowers socially and economically marginalized families through interest-free microfinance and other resources.
"I want to be involved in government or social-sector-led programs that aim to work specifically for these minorities," Fizza says, envisioning a pilot project for cities in Punjab hosting community meetings which include majority and minority groups in the dialogue, ensuring a greater presence of women there and eventually in the labor force. "I hope to spend the rest of my life's work in this vein."