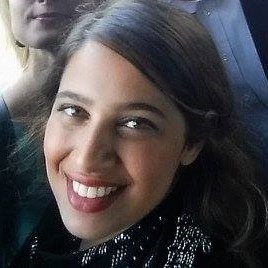 Sustainable health empowerment worldwide
Meet Basant Salah Mohamed, young, well educated, well trained in public service, an active volunteer, hard worker, and poised to become a dedicated leader of her country. Yet her country, Egypt, has not yet seen the immense potential of half of its human resources, women. A graduate of Ain Shams University in Cairo, specializing in pharmaceutical sciences, Basant believes that the first step toward empowering woman is through health, and much of her education, work, and volunteer experiences have addressed that issue.
While at Ain Shams, she participated in the Scientific Conference on Pharmaceutical Studies, a club within all pharmacy schools in Egypt, as a PR manager and editorial manager and headed the Scientific Community in the Student Union. Active for years in the Breast Cancer Foundation of Egypt, she conducted awareness sessions for disadvantaged people, ran two fundraising marathons, and carried out PR campaigns, connecting with clubs, schools, and organizations. She soon grasped the importance of addressing social issues that blocked women's access to health service and their willingness to seek it. "In Egypt," she says, "what causes constant conflict is oppression against women."
She set about enhancing her leadership skills, participating in as many programs as possible, often finding opportunities through international organizations, beginning in Baku, Azerbaijan with the Intercultural Youth Dialog Program (IYD) attended by youth from nine countries to discuss roles youth workers might best employ. She attended a similar conference in Stockholm, gaining an increasing respect for the value of cultural diversity and dialog. She's convinced that intercultural understanding is a prerequisite to a more peaceful world.
Locally, she turned to the privately supported Cairo branch of the Institute of International Education (IIE) which is active throughout the Middle East and North Africa (MENA). They offered an Entrepreneurial Leadership Discovery Program (ELDP) featuring intensive, highly interactive training and enrichment for Egyptians under the age of twenty-six. Basant, along with others, was selected for her strong entrepreneurial spirit and desire to start an innovative new business or social enterprise.
She attended training workshops and then organized and facilitated a camp aiming to provide Egyptian youth with leadership and social entrepreneurship skills. When she joined Soliya in 2013, she volunteered to facilitate dialogue among participants from Eastern and Western societies, discussing the role of religion in different countries, community problems affecting countries, the role of the media in shaping attitudes and opinions, democracy, and human rights. Participants developed projects aimed at eradicating stereotypes, violence, and hatred between societies. Basant also helped create Soliya's curriculum.
Perhaps her most powerful experience began last year (2015) through Heya, an initiative out of the American University of Cairo endorsed by UN Women. One of Heya's chief concerns is empowering women in Cairo's slum areas through health awareness. Basant helped train young volunteers, providing leadership skills and experience in order to promote and work for community development, citizenship, democracy, and increased tolerance and acceptance. "Through our selection criteria for volunteers and women attending our sessions, I made sure that both come from different religions, backgrounds and ethnicities," Basant says, "an attempt to encourage them all to communicate with each other and eradicate the stereotypical concepts they hold about each other." Basant also coordinated with NGO's located in slum areas to provide tools, venues, and a database of women to conduct the sessions.
Though she began working in the summer of 2014 for Kantar Health, researching the international pharmaceuticals market and various diseases for multi-national doctors, she found time in August 2014, to go to Paris when she was chosen for Safir Lab, operated by the Institut Francais under the Ministry of Foreign Affairs. The project trains and inspires "actors of change" from Egypt, Jordan, Libya, Morocco, Tunisia, and Yemen. Through YE Volunteers in Action, she went to Amman Jordan for a similar experience, followed by an Open Door International (ODI) dialog between Egypt and Germany.  Her most political activity involved working with a non-partisan NGO—MAAT for Peace, Development, and Human Rights—as a member of an international jury supervising the integrity of the 2014 presidential elections and then also the 2015 parliamentary elections.
Basant volunteered for a year with the "Aspire Woman" Initiative, a community-level group aiming to empower young women in the region to find opportunities and realize their full potential. Then in March of 2015, she discovered the Heliopolis University for Sustainable Development, the first in the Middle East declaring sustainable development as its primary goal. She signed on as a Microbiology teaching assistant and as a supervisor of the Egyptian Pharmaceutical Student Federation, focusing on health awareness for rural areas and networking with other NGOs. "Currently, I am starting an initiative that's concerned with health empowerment," she says, "through which I would like to promote intercultural dialogue as well."
Basant has come to realize that "Empowering women in a patriarchal society which considers women the main topic of conflict, is the key to solving all the problems of violence and terrorism, because women are the real influence on society as a whole." Her dream is to help create a women's ministry in the Egyptian government with a future goal of playing a significant role in achieving sustainable health empowerment worldwide.